Visa Information:
The conditions for entry to Switzerland vary according to nationality. Please check on the web site Swiss representations and travel advice, or with the Swiss embassy in your country, what specific papers you personally need in order to participate to TEXAS 2015 in Geneva.
Please note that we can only give further support if you are registered to the conference properly.
By Air:
Geneva's international airport is located in the North-West of the city centre at a transfer time of only 15-20 minutes. Geneva is extremely well connected as you can see on the Geneva Airport network page.
If you land at Zurich Airport, to reach Geneva you can either take the train (duration: ~3 hours) or book a local flight (duration: ~45 min).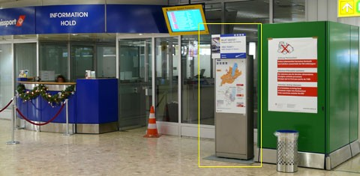 NB: Do not forget to pick up a ticket for public transport from the machine (see picture) located in the baggage collection area of the Geneva airport. This Unireso ticket entitles you to use public transports in Geneva free for a period of 80 minutes, allowing visitors to reach their accommodation free of charge.
As official carrier Swiss International Air Lines offers you the best booking flexibility together with Swiss product and service quality, all at a significantly discounted price. As the national airline of Switzerland Swiss offers participants a reduction of up to 10% off regular fares. Your stay in Switzerland begins the moment you board one of our aircraft.
Discounted congress fares are specifically marked as special rates and make it possible for you to rebook flexibly or cancel if necessary. Reductions depend on the fare type, routing and availability and are valid on the full SWISS network for flights to Switzerland, including flights operated by one of our partner airlines with an LX flight number. These fares are bookable with immediate effect for the travel period 14 days before and after the event.
To take advantage of this offer, book simply and conveniently on swiss.com via the following link:
By Train:
Switzerland's train network is of excellent standard. Thanks to its central location, Geneva is easily accessible by train, e.g. Paris (~3h30) or Milan (~3h50). Cornavin is the central station in the heart of the city with a non-stop connection to Geneva airport (8 min). You can find train connections and timetables on the SBB-CFF page.
By Road: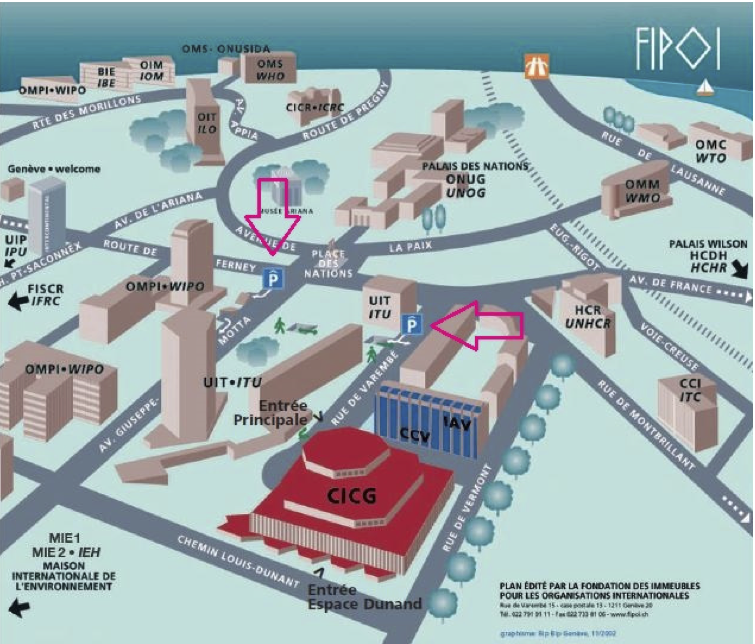 Thanks to the efficient road network throughout Switzerland and Europe, it is easy to get to Geneva by car. Note that a tax sticker, the so-called "vignette", is compulsory to drive on Swiss highways and semi-highways. The "vignette" is sold at customs, post offices and garages at the prize of 40 CHF. It is valid for 1 calendar year.
Moving in Town:
Unireso stands for a group of 8 transport companies in Geneva and its region, including Geneva's public transports (TPG). The circuits represent more than 450 kilometres all around Geneva and into the near borders of the canton of Vaud and of France. The agreement between these companies makes it possible to travel with the same ticket on all the different transports (bus, tram, boat, train).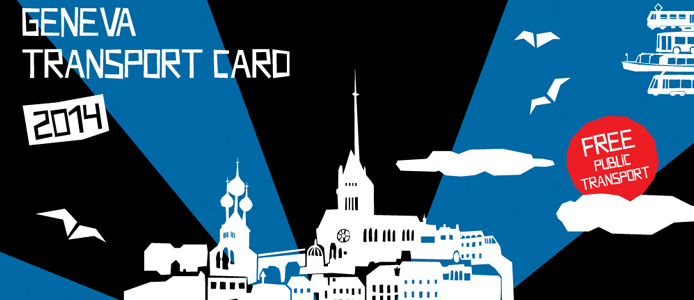 Since 2007, all visitors staying at a hotel, youth hostel or camping in Geneva can benefit from the Geneva Transport Card, with no additional cost. This personal and non-transferable pass is established upon the visitor's check-in in the hotel of his choice, enabling its holder to use of the entire public transportation network without restriction (bus, train and boat), with validity for the entire duration of his stay including the departure day.