Hotel Information
The Tenth International Fermi Symposium will be held at the Misty Hills Country Hotel, Conference Centre & Spa. Misty Hills is one of Gauteng's most popular hotels and conference locations, nestled in the foothills of the Swartkop mountains on the outskirts of the lovely Kromdraai Valley in Muldersdrift. The ethos of Africa is embodied in this wonderful stone-built hotel, set in a magnificent botanical park of about 60 acres.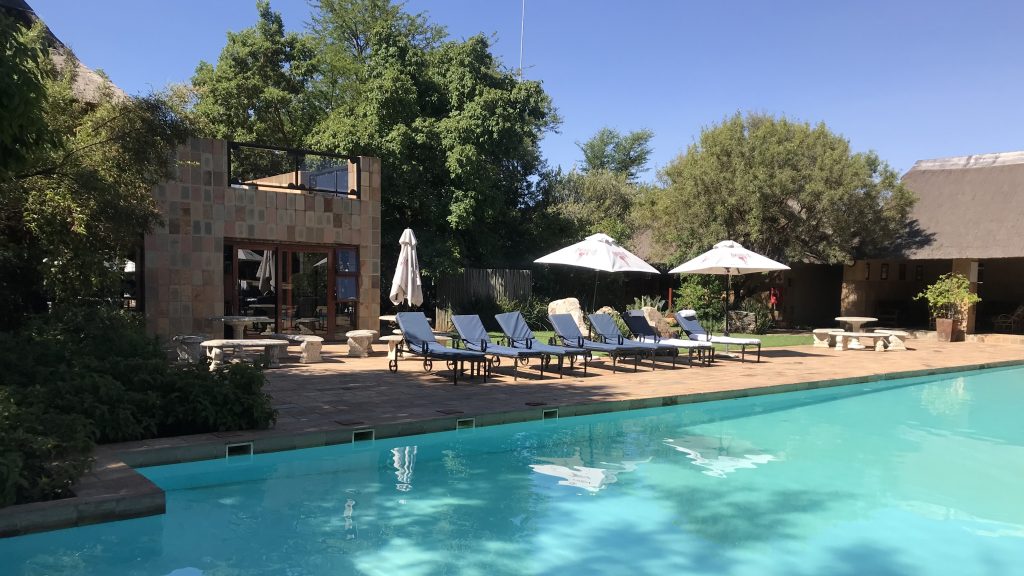 The hotel is home to the world-famous Carnivore Restaurant, which offers a genuinely authentic African dining experience with a delectable selection of game and domestic meats. Read more about the hotel and conference centre here.
---
Directions
Travelling from O.R Tambo International Airport? Click here for directions to Misty Hills.

Travelling from another destination? Click on the image above or link below for directions:
69 Drift Boulevard (R114), Muldersdrift, Gauteng, South Africa
---
Expected Weather
To have an idea of the weather as we approach the date you can read an overview of South Africa's weather in October here or click the image below:

Information regarding the expected weather for Johannesburg will be posted closer to the time. In the meantime, pack your best umbrella and comfiest shoes for Joburg's weather and terrain.
---
Travel Information
Visa Information
Citizens from most countries do not require a visa to visit South Africa. For more information on which countries do not require a visa, you can click the following link: Visa Information
For more information on which countries do require a visa, you can click the following link: Visa Information
To request a Visa Letter please click the link below:
-
Transport Information
For car rental take a look at the following car rental companies: Avis, Thrifty Car Rental, Europcar, Hertz, Bidvest Car Rental, Budget, First Car Rental.
If you would prefer to catch an Uber the fee from O.R. Tambo to Misty Hills for an UberX is expected to be R565,00. Use the Uber app or contact them for a ride here.
Alternatively, you can contact Tshuku's Transport and Tours South Africa. They can provide transport from O.R Tambo to Misty Hills Conference Centre for the following prices.
-
Flight Information
Click here to check for some direct flights by typing in your city. You can also search and book cheap flights here.
---
Sightseeing Activities and Excursions
The sighting activities and excursions for the Tenth International Fermi Symposium is still to be confirmed. Please see the schedule for the originally planned conference below:
Participants that registered for the official excursion will be divided into two groups: Red and Blue. Both groups will depart Misty Hills at 11h00. The two groups will go to the Sterkfontein Caves and Rhino and Lion Park separately (before and after lunch) and meet at HartRAO in between where they will have a picnic lunch and a short tour of the facility. Both groups will arrive back at Misty hills around 17:00 just in time for dinner at the Carnivore.