UCL Online Store
WAG2015 – Payment instructions.
Whilst WAG2015 is managed (registration, timetable, abstract submission etc.) using these indico event pages, payment of conference fees must be done using the UCL online store. Please register before submitting payment.
There is no information directly shared between indico/ UCL, therefore contact details etc. must be submitted on both sites -- we apologise for the duplication in effort.
The UCL store is located at https://onlinestore.ucl.ac.uk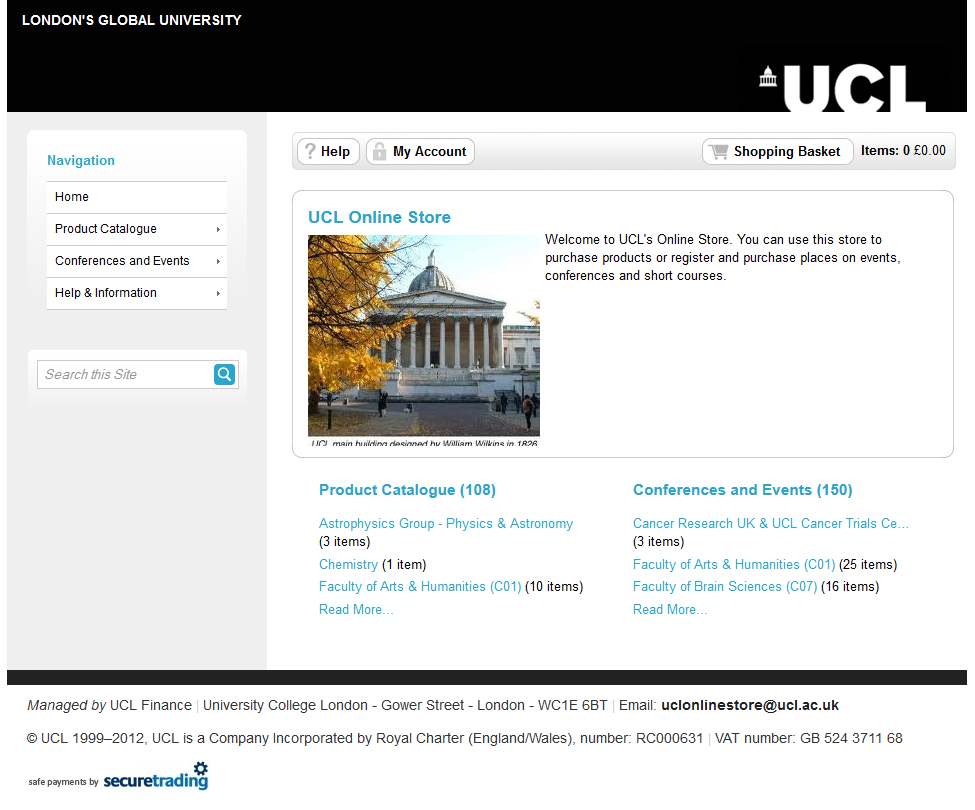 The correct page for WAG2015 can be found by selecting:
Conferences and Events >> Faculty of Mathematical and Physical Sciences (C06) >> Physics and Astronomy (F60) >> F60 International Workshop on Antimatter and Gravity (WAG- 2015).
Alternatively, follow the direct link below:

https://onlinestore.ucl.ac.uk/browse/extra_info.asp?compid=1&modid=2&deptid=129&catid=156&prodid=905

From the WAG2015 event page please select, Book Event and – unless you have used the UCL store previously – chose New Customer from the login/ register page.
Register your details using the form and Continue to select the the package options (conference fee).
Press Continue to enter in the delegate details (select Use my customer details to avoid entering again), and continue to "Extras" (i.e. accompanying person) and then continue to check the summary page.
If you are happy with the summary of your order, add to basket and proceed to checkout. This will take you to a secure payment page for processing the fees with a debit/ credit card.
We cross check UCL store payments against registered delegates. Be sure to keep a record of your payment details and booking reference.