Conference participants are encouraged to book hotel room directly, several hotels (from A to J, all within walking distance to conference venue) are marked in the following map, please click the links below the map for online booking. Considering other major conferences to be held during the same period of time, we recommend you to book hotel room ASAP.
For your convenience, LOC have also reserved some hotel rooms for early registrants. You may make your selection during the registration process (spaces are limited thus some or all hotels may become unavailable for later registrants, in that case you may need to make your own bookings with the hotel). If your registration email comes with a hotel room selected, then you have a reservation (however the email itself cannot be used to apply for visa, more below).
Note that the conference registration fee does NOT include accommodation, thus you need to make payments to hotels directly upon departure (no matter how the reservation is done).
For those who need more economical accommodation (such as dormitory or room sharing) or any other special requests, or if you need a hotel reservation for applying visa (and you didn't book directly with the hotel), contact us at LHPC2017@sjtu.edu.cn
A. Ibis Shanghai Xujiahui (3-star)
Tel:+86 (21)-62838800-9; Address: No. 858 Panyu Road, Xuhui, Shanghai
Tel:+86 (21)-64480808; Address: No. 955 Panyu Road, Xuhui, Shanghai
Website: http://www.jinjianginns.com/
Tel.:+86 (21)-64471000 / 4008209999; Address: No. 319 West Guangyuan Road, Xuhui, Shanghai
Tel.: +86 (21)-62825500; Address: 1859 Huashan Road, Xuhui, Shanghai
E. On-campus Hotel (3-star)
Tel.: +86 (21)-62822822: Address: 1954 Huashan Road, Xuhui, Shanghai
Website: http://cn.ihg.com/crowneplaza/shgch/hoteldetail
Tel.: +86 (21)-61458888; Address: 400 Fanyu Road, Changning, Shanghai
25 superior rooms have been blocked until 13 March 2017 and 25 superior rooms until 13 April 2017 at the special rate of CNY 900 per night including breakfast (one person).
Reservation must be made using this reservation form and sent directly either by fax +8621-62822014 or email reserves@cpsha.com
Please note any bookings cancelled less than 14 days before arrival, or any no-show, will be charged the full stay. Further information on the cancellation conditions to be found on the confirmation you will receive from the hotel.
H. Courtyard Marriot Hotel (4-star)
Website: http://www.marriott.com/
Tel.: +86 (21)-61292962; Address: 100 Hongqiao Road, Xuhui, Shanghai
Tel.: +86 (21)-64071858 / 54569999; Address: 185 Tianping Road, Xuhui, Shanghai
J. Hengshan Picardie Hotel (5-star)
Website: http://www.hengshanhotel.com/en/
Tel.: +86 (21)- 64344050 / +86-13818934715 (Mr. Liu);
Address: No. 534 Hengshan Road, Xuhui, Shanghai
Hengshan Picardie Hotel(5-star):
Ø Tel.: +86(21)- 51696251
Ø Website: http://hotel.thszx.cn/6208/rooms.html
Ø Distance from venue: about1 km
Ø Address: 534Hengshan Rd, Xuhui District, Shanghai, P.R.China
Tianping Hotel(4-star):
Ø Tel.: +86(21)-31009553
Ø Website: http://hotel.yuding8.cn/7002/rooms.html
Ø Distance from venue: about 0.8km
Ø Address: 185 Tianping Rd, Shanghai, P.R.China
Courtyard Marriott Hotel (4-star):
Ø Tel.: +86(21)-51696251
Ø Website: http://hotel.thszx.cn/11660/rooms.html
Ø Distance from venue: about 1.2km
Ø Address: 100 Hongqiao Rd,Xuhui District, Shanghai, P.R.China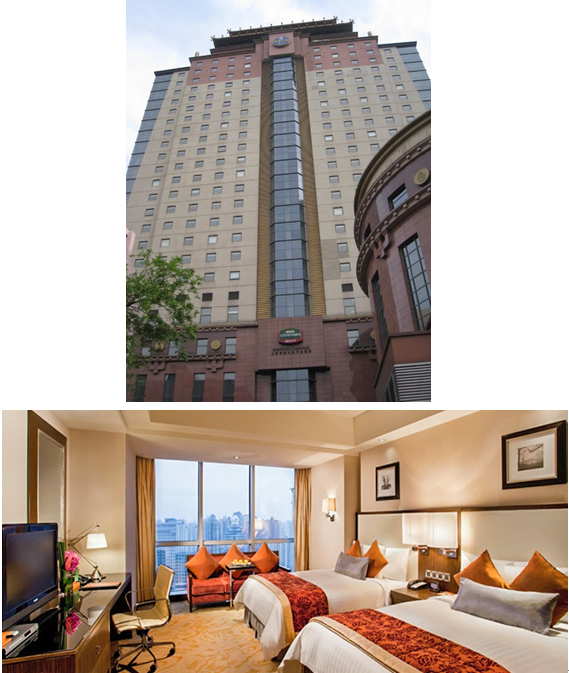 Boxuelou Hotel(2-star):
Ø Tel.: +86(21)-62825500
Ø Website: http://www.boxuelouhotel.com/
Ø Distance from venue: about 400 m
Ø Address: 1859 Huashan Road, Xuhui District, Shanghai, P.R.China
On-Campus Hotel(3-star):
Ø Tel.: +86(21)-62822822
Ø Distance from venue: about 200 m
Ø Address: 1954 Huashan Road, Xuhui District, Shanghai, P.R.China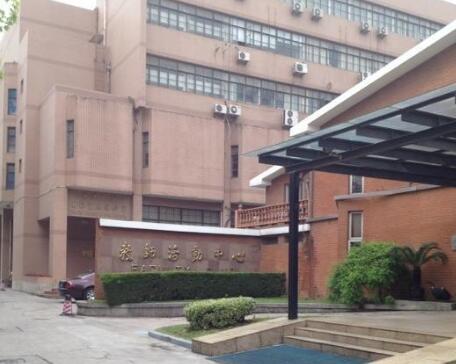 Map: