Lisbon
The S. Jorge Castle was built in the mid-11th century, during the Moorish period. During the visit you can see the Camera Obscura, the Archaeological Site and an astonishing view on the city.
The National Panteon is a beautiful and unique church that acts as the national pantheon of Portugal and the final burial location for many important Portuguese Personalities.
The Jerónimos Monastery is a former monastery of the Order of Saint Jerome. It is one of the most prominent examples of the Portuguese Late Gothic Manueline style of architecture in Lisbon.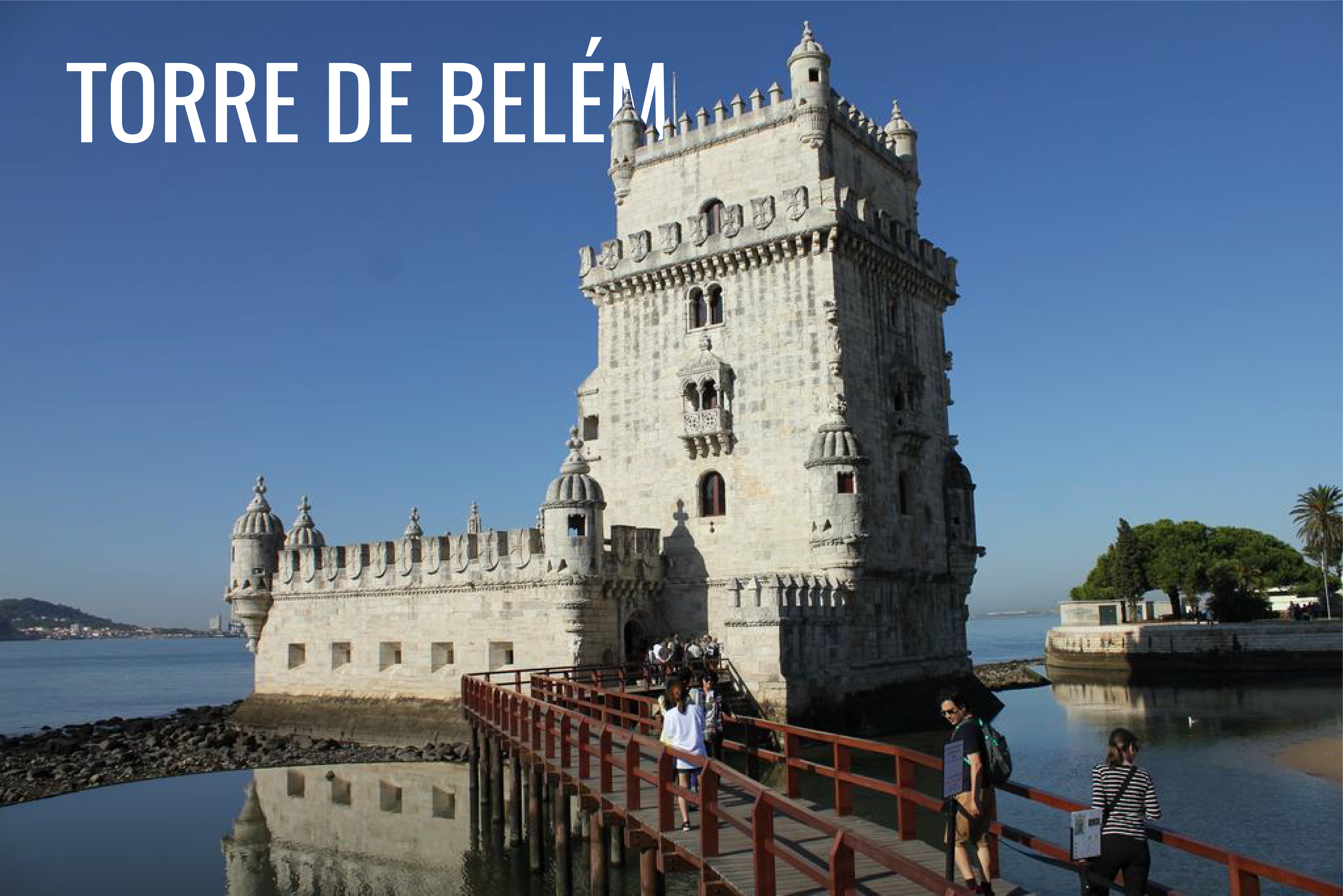 Belém Tower is a fortified tower located in the neighborhood Belém. The tower was built in the early 16th century and is a prominent example of the Portuguese Manueline style.
Outside Lisbon there are also many places of interest. Among them, we mention just a few: the green hills of Sintra with its castles (30 Km from Lisbon, 45 mns away), an Unesco World Heritage centre; the fish markets, astounding natural beauty and glorious beaches near Setubal (40 km south of Lisbon), or the wine region of Alentejo with its Unesco World Heritage city of Evora (130 km from Lisbon). Transport to each of these locations is easily available.
Sintra
The Palacio Nacional da Pena is one of the finest tourist attractions of Portugal. The palace is a mix of vividly painted terraces, decorative battlements and mythological statues. The forested park lands that surround the palace continue the Romanticism design ideals of the palace, with hidden pathways, ornate features and stunning view points.
The Quinta da Regaleira is a decorative 20th century residence that is situated in the town of Sintra. The grand house is split over five floors and has an ornate gothic facade, but the real attraction is to the rear with the enchanting gardens. The gardens of the Quinta da Regaleira were styled to represent ancient secret orders, with hidden tunnels and concealed symbolism.
The Moorish Castle, built on the highest spot in Sintra, is a military fort established way back in the 10th century as a way to protect the Iberian peninsula.