Blind and partially sighted children throughout the UK are now able to discover the amazing science of CERN's Large Hadron Collider thanks to an exhibit by physicists and engineers from the Cockcroft Institute in Daresbury, Cheshire.
Photo Credit: The Bolton News
Tactile Collider is a first-of-its kind project, created by Rob Appleby, Marieke Navin and Chris Edmonds, and includes specially designed activities, tactile objects, soundscapes inspired by the Large Hadron Collider and the Higgs boson with the aim of bringing the science and the excitement of the Large Hadron Collider to visually impaired children, their parents and teachers.
New-found knowledge can be consolidated by exploring CASSIE - a four-metre diameter scale model of a particle accelerator. Fully interactive and tactile, CASSIE allows learners to develop their understanding of accelerators by touch.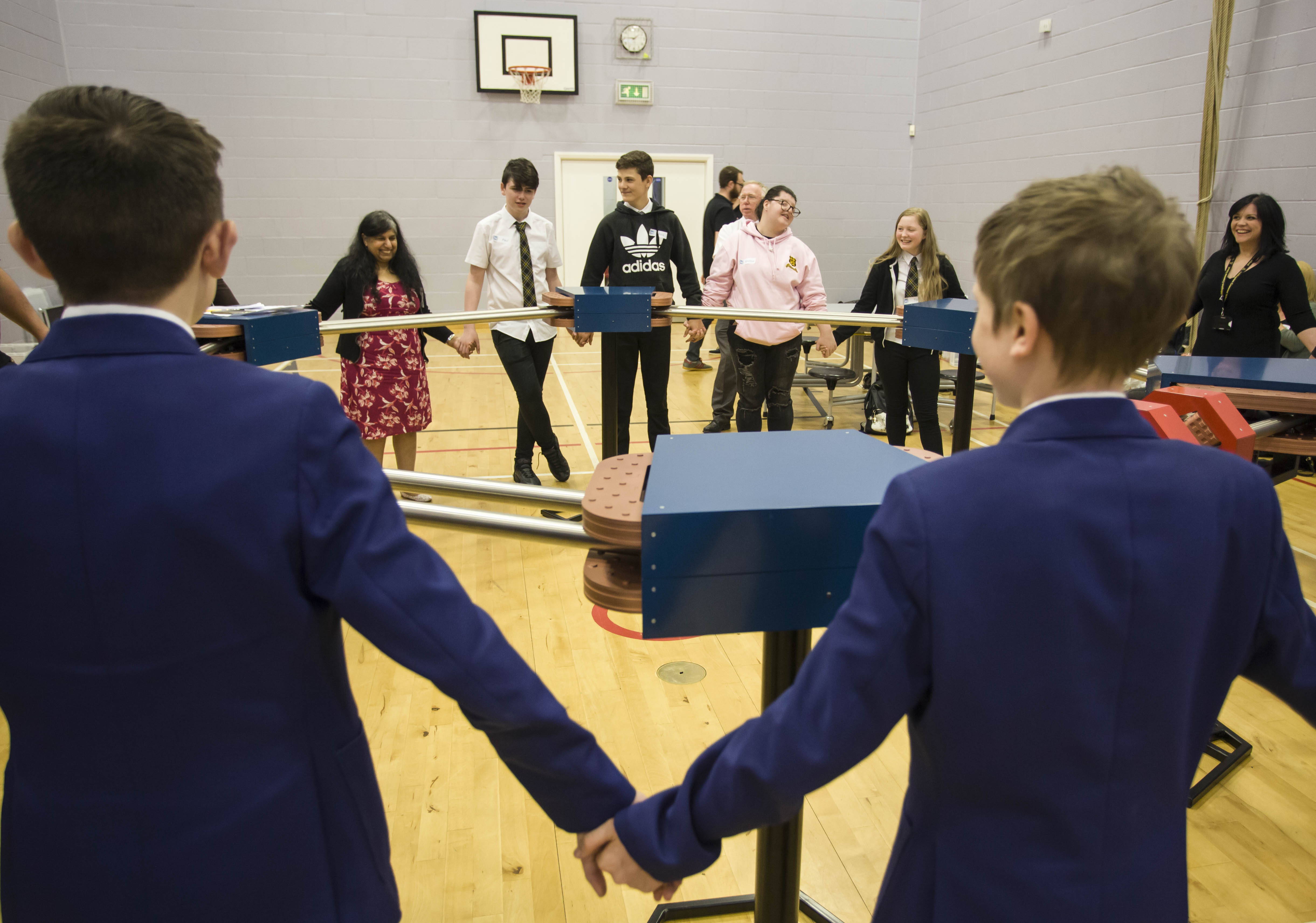 Photo Credit: Tactile Collider
Tactile Collider is a fully immersive experience, which guides participants through the particle content of the universe and the form and function of a particle accelerator.
Several visually impaired children and their teachers joined the Symposium talks where a narrator helped them understand the content on display, before attending a tactile collider workshop on the day.
For more information on Tactile Collider and events visit the website www.tactilecollider.uk
To discuss Tactile Collider, contact the project spokesperson Dr Rob Appleby robert.appleby@manchester.ac.uk
This work is being supported by the Science and Technology Facilities Council (STFC).