The czech currency is named Czech koruna (Česká koruna, CZK).
Some exchange offices charge explicit commission, ask the office in advance what amount of CZK you get eventually and compare it with the above rate.
You are strongly advised not to exchange money on the street!
Getting to Olomouc by train from Prague
This is believed to be the most favoured way. We suppose you arrive to Václav Havel airport in Prague.
From the airport to main station
The easiest way then of getting from Prague to Olomouc is by train. You will need to get to Prague's main railway station (Hlavní nádraží). Bus connections operate from the airport. The tickets are to be bought in tickets machines at the airport or via sms. Have your ticket ready when entering the bus and validate the ticket in one of many machines in every bus or tram or at the underground (metro) entrances. The tickets start to be valid for a limited amount of time since that moment. You can change to underground, trams and buses as many times you want.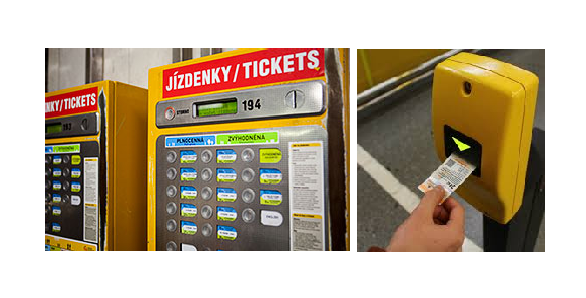 Bus 119. Use regular public transportation ticket. Better use the 90 min ticket for 40 CZK as the only other option of 30 min ticket may not suffice. Go to Nádraží Veleslavín (final stop) and use green-A metro route in direction of Depo Hostivař (or Skalka) and get off at the 6th station - Muzeum. Change to red-C metro route and get off on the next station - Hlavní nádraží.
Airport express (AE) bus directly to main station for a 60 CZK fare paid directly at the driver (prepare the change) or in the ticket machine (validate the ticket at the driver).
From Prague main railway station to Olomouc
There are several major carriers operating in Czechia. The national carrier České dráhy and two major private carriers RegioJet and Leo Express. All of them provide frequent connections to Olomouc although certain times and days may be busy and we recommend to buy the tickets in advance with some safety margin reserved for plane delay.
The train quality may vary. České dráhy operate Super City Pendolino trains which we can recommend. RegioJet and LeoExpress prices may vary depending on the day of the week and the class of the train section. You should be able to make the journey for approx. 200 to 600 CZK.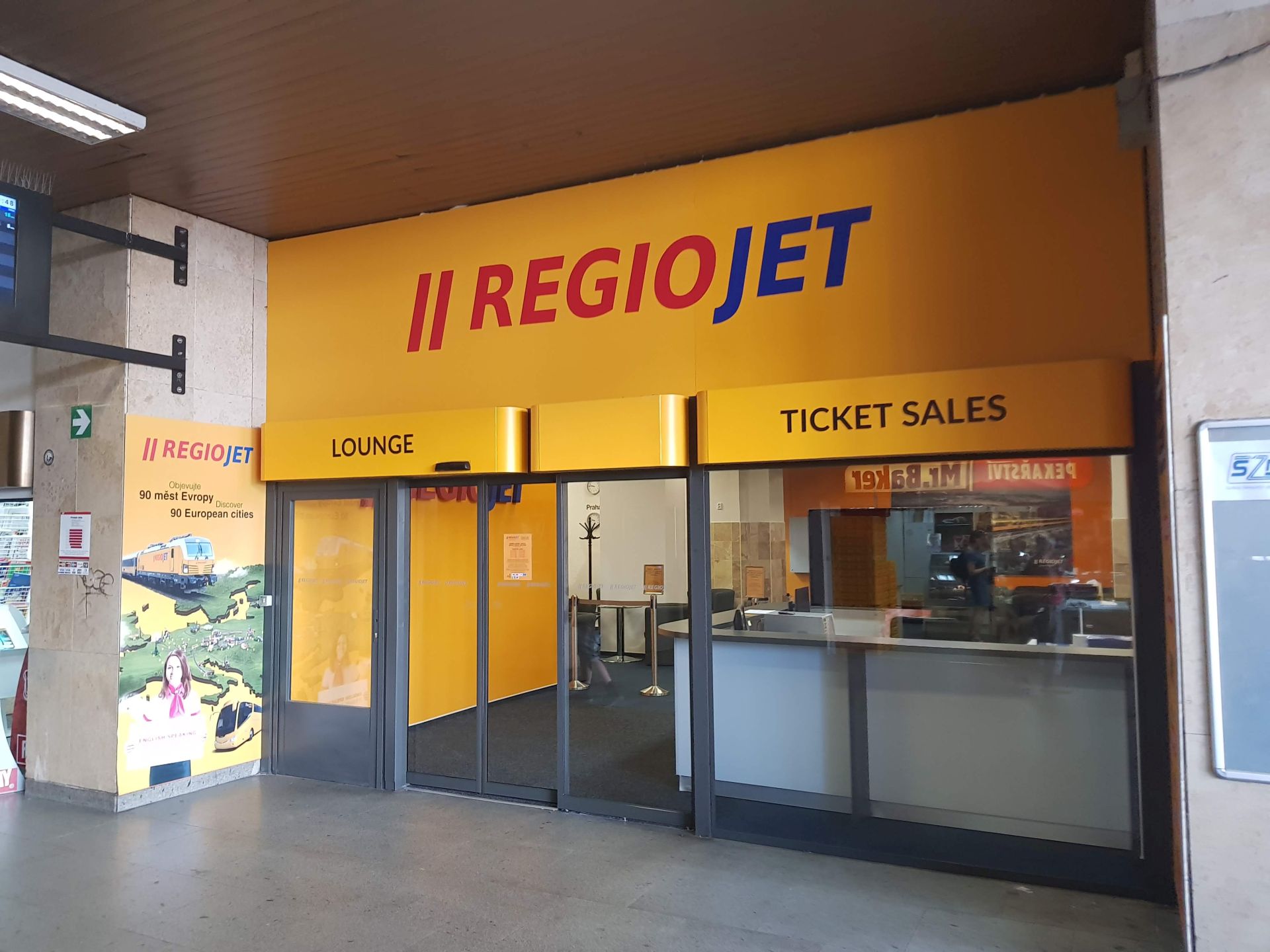 Getting to Olomouc from Vienna
Vienna airport may be a convenient option for your flight. the distance to Olomouc is about the same as from Prague. If you prefer a direct connection, bus is the option. If you need an assistance with finding your connection, let us know.
The most used search portal for public transportation
https://idos.idnes.cz/en/vlakyautobusymhdvse/spojeni/ (train, bus)
Some private companies' portals
Getting around in Olomouc
Trams are the main transportation means in Olomouc. You will surelly manage to walk too. Look at the map below to get a notion how to reach the JLO building, the dorms or hotel Palac from the main station.
By car
In case car is an option for you, then the basic routes are: from Prague (using D1, ~280 km) or Vienna (~210 km) to Brno continuing to Olomouc using D1 and D46. You will surely manage using GPS. Don't forget to buy an electronic vignette (https://edalnice.cz/en/index.html#/validation).
Electrical outlets
Czech Republic uses a 230 volt 50 Hz system with standardized round plug with two round pins.