Payment and cancellation policy
To benefit from the early bird reduced fee, you will need to register and to make a payment by March 31, 2015 (Bangkok timezone, UTC+7)
No refunds will be granted after payment.
You will receive the official receipt at the registration desk if you make your payment AND email us the detail before May 1st, 2015. After that, including the payment at the registration desk, the provisional receipt will be provided. The official receipt will be sent to you later by registered mail. The envelope will be prepared for you at the registration desk, please provide us your return address.
Please contact

spc2015-payment-team@cern.ch for any payment questions
Registration fee
Early-bird Registration
Regular Registration
General audiences

6500 THB

200 USD

8000 THB

250 USD

Members of Thai Physics Society and/or Faculties of Universities and Research Institutes in Thailand
3500 THB
4500 THB
Thai students
2500 THB
3500 THB
---
(1) Pay by money transfer:

You can transfer the registration fee to "The Siam Commercial Bank"
Swift code: SICOTHBK
Name of A/C: SIAM PHYSICS CONGRESS 2015
A/C no. 405-840358-1
Please send your transfer slip/document to us by email: spc2015-payment-team@cern.ch
Subject: [PAYMENT] [Your name Your family name]
Detail: (1) Name and Surname (2) Address which you want to be used on the reciept.
---
(2) Pay by credit card: This option is not available for now. Please consider payment by money transfer for early bird payment.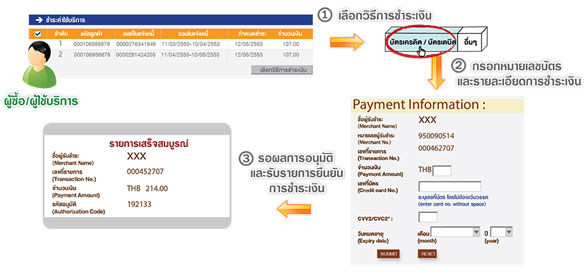 ---
(3) Pay by cash at registration desk: You may bring cash and pay at the registration desk (Credit card can't be used at the registration desk).