Le CERN ouvre ses portes à la Nuit des Chercheurs !
[English version follows]

Vendredi 28 septembre 2018 de 17h00 à 23h00
Entrée libre - pas d'inscription nécessaire.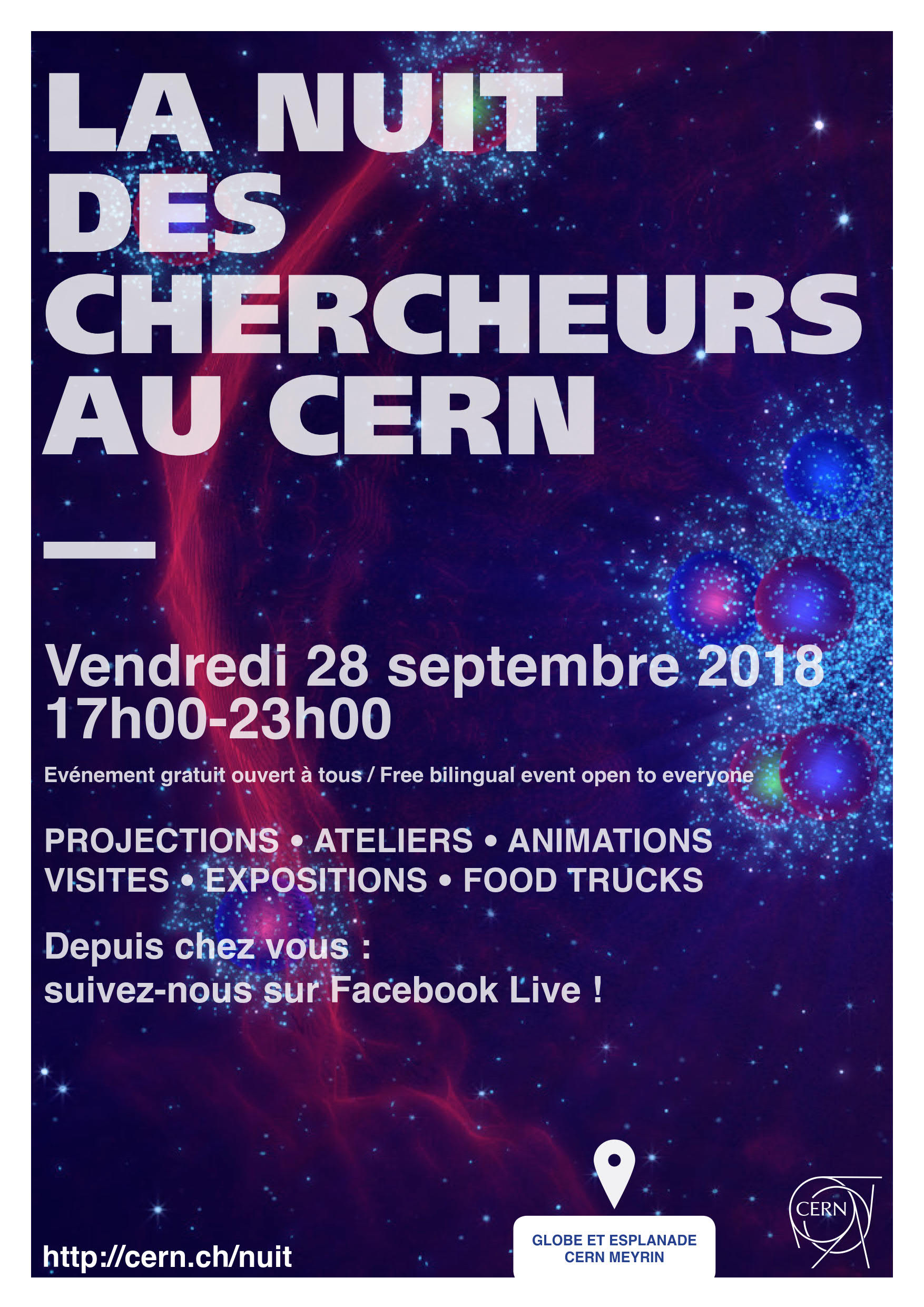 Vendredi 28 septembre 2018, scientifiques en herbe, passionnés et novices de tout âge se retrouveront pour la Nuit des Chercheurs au CERN, un événement gratuit et ludique, en français et en anglais.
À l'occasion de cette grande fête scientifique européenne, le plus grand laboratoire de physique des particules du monde ouvre ses portes au grand public chaque septembre depuis 9 ans déjà. Une occasion en or de partager des innovations scientifiques étonnantes et d'en prendre plein la vue !
Le programme est prêt ! Découvrez les coulisses du CERN à travers des ateliers de robotique et de chambres à brouillard, des visites du Synchrocyclotron (SC), des shows de physique, des films scientifiques... En vedette, ne manquez pas la projection du long métrage "Almost Nothing: CERN Experimental City" en présence de la réalisatrice!
Vous ne pouvez pas vous déplacer ? Suivez cet événement en direct sur Facebook Live dès 20h et posez toutes vos questions ! Des chercheurs du CERN vous feront découvrir les facettes les plus surprenantes de la soirée.
Nous nous réjouissons de vous accueillir !
Bagages et sacs de plus de 10L interdits sur le site le soir de la Nuit des Chercheurs
La route de Meyrin sera fermée à partir de 21h00 entre la rue Lect et la route de Pré-Bois, pour les véhicules allant en direction de Genève. Une déviation sera mise en place via la rue Lect, la route du Nant-d'Avril et la route de Pré-Bois. La circulation des trams n'est pas impactée par les travaux. Utilisation des transports publiques fortement recommandée.
---
CERN opens its doors for Researchers' Night!

Friday 28 September 2018 from 17:00 to 23:00 (CEST)

Free entrance, no registration required.
On Friday, 28 September 2018, budding scientists and physics fans of all ages will come together for Researchers' Night at CERN, a free and fun bilingual event.
For the ninth year, the world's largest particle physics laboratory will open its doors to the public for this great European celebration of science. An excellent opportunity to share amazing scientific innovations and put on quite a show!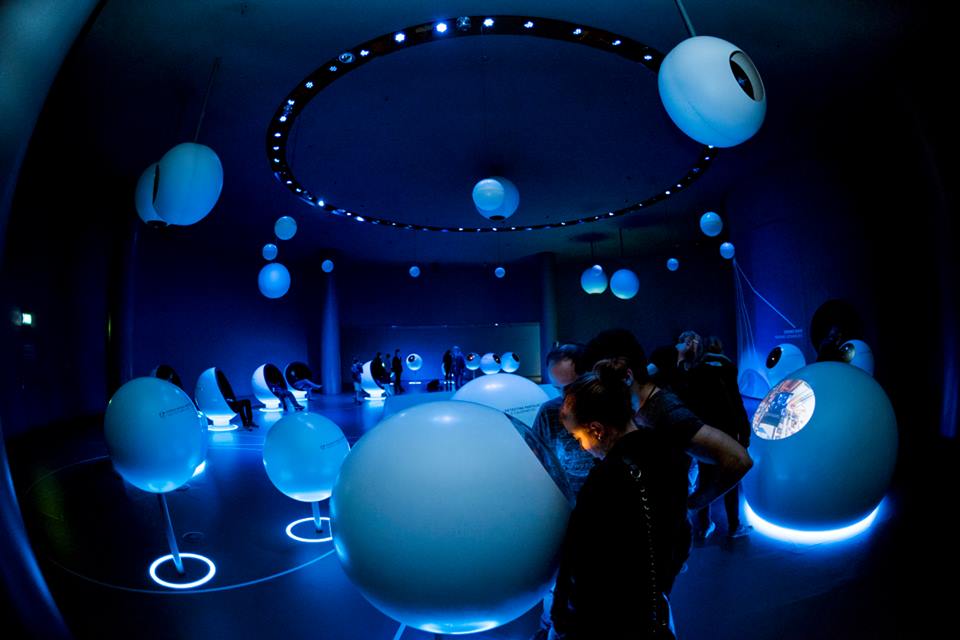 The program is ready! Come and discover CERN behind the scenes through robotics and cloud chambers workshops, visits of the Synchrocyclotron, physics shows, science films... Don't miss the highlight of the evening, the screening of "Almost Nothing: CERN Experimental City" in the presence of the film director!
If you are unable to travel to CERN, follow the event on Facebook Live from 8:00 p.m. to 10:00 p.m. and ask all your questions live! CERN researchers will show you the most surprising facets of the evening, just like TV reporters.
We look forward to welcoming you!
Luggage and bags over 10L prohibited on the site of Researchers' Night
The route de Meyrin will be closed from 9:00 p.m. between rue Lect and route de Pré-bois for vehicles heading towards Geneva. A detour will be set up via rue Lect, route du Nant-d'Avril and route de Pré-bois. The circulation of tramways is not affected by the work. Use of public transport is highly recommended.