The conference talks and accommodation will be at the Marriott Puerto Vallarta Resort & Spa in Mexico. The resort is on the Pacific Ocean in Puerto Vallarta. High and low temperatures are typically around 85F (30C) and 63 F (16 C) respectively in March, and rainfall is very low (dry season).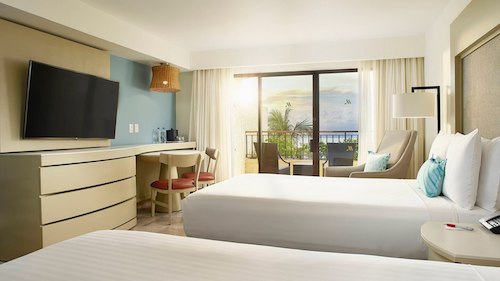 The room rate per night is $179 for single occupancy and $195 for double occupancy, and includes breakfast. 19% tax plus $4 gratuity (for housekeeping) per day per person, as well as a $5 per stay gratuity for the bellman, will be added to the room rate.
Rooms can be reserved by phone at +1-800-223-6388 (please mention WWND 2020) or online at the following link:
Book your group rate for WWND 2020
Please note the rate quoted on the website does not include the extra fees above. They will be added to the final bill. Finally, if you would like to share with another participant to reduce costs, please contact the organizers. The deadline for a hotel room reservation is January 15th 2020.