Tuesday May 30, 6.30-8.00 pm
Welcome Drink. This is included in your registration.
Wednesday May 31, 2.30-5.00 pm
Optional excursion trip. There are 3 options, if you decide to partake in one of them, you will have to indicate your choice on the payment platform.
1. Old Lyon & Traboules : On the left bank of the river Saône, you will discover the Presqu'île, home to the city hall, the Fine Arts Museum, the Hall of Trade, and where you will find luxury boutiques, restaurants and beautiful squares. On the right bank, Old Lyon color fully Renaissance with its narrow cobbled streets, lined with Renaissance town-houses, criss-crossed by "traboules". From the great thoroughfares to the Renaissance alleyways, relive the highlights of the history of Lyon.
2. The Presqu'île tour : Crossed by two rivers, Lyon is a city that has been able to benefit from its geographical location. On the banks of the Saône, between the iconic monuments and colorful buildings, you can see Lyon's historic centre in a different light. The view of Fourvière hill takes you back to the origins of the city, founded in the Roman era at that location. Following the curve of the Saône, you can admire the Vieux-Lyon district, from the medieval St Jean Cathedral to the neoclassical colonnade of the Palais de Justice amidst all of the Renaissance facades. A look at the Croix-Rousse hill and its 19th century buildings brings to mind the golden age of Lyon's silk industry.
3. Fourvière Hill : The esplanade of Fourvière on which the Basilica stands, offers a magnificent view of Lyon. The tour brings you from the Basilica to the Gallo-Roman site, before taking you down towards Old Lyon. At the bottom of the hill, the Renaissance town stretches out along the banks of the river Saône. Walk through a few of the narrow streets and the squares and delve into the "traboules" to discover hidden courtyards, galleries and wells...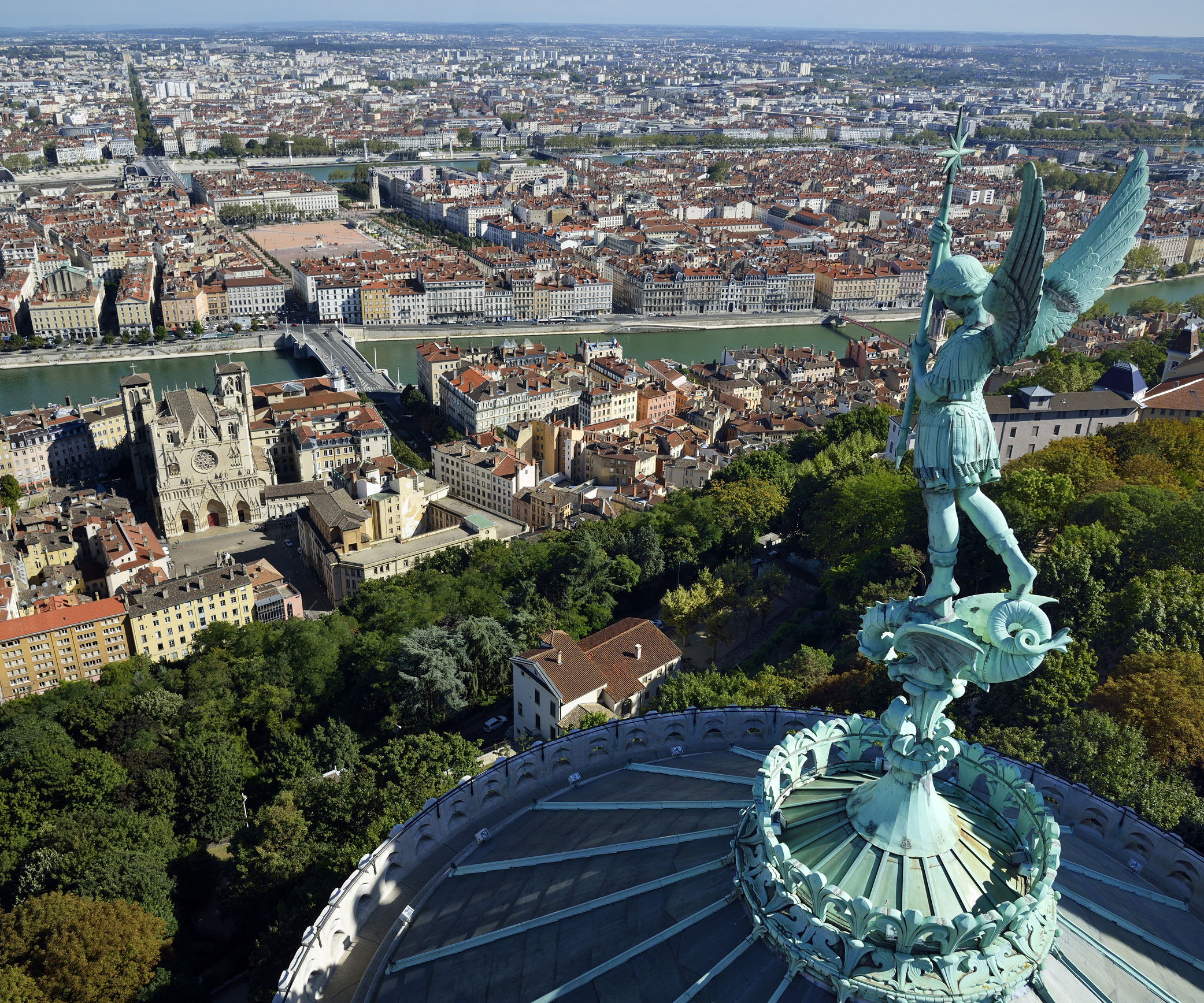 Thursday June 1, 7.00-11.00 pm
Optional Gala Dinner on the Saint-Exupéry Boat ( 2h30 tour on the Saône). Boarding will take place at 13bis Quai Rambaud, 69002 Lyon.