Visit of Elbphilharmonie Plaza on Tuesday evening
The Elbphilharmonie is a concert hall in the HafenCity quarter of Hamburg, Germany, on the Grasbrook peninsula of the Elbe River. It is one of the largest and most acoustically advanced concert halls in the world.
We offer the possibility to take part in the visit of the Elbphilharmonie Plaza on Tuesday evening. The Plaza serves as the junction between the old harbour warehouse and the modern glass structure above it. Located at a height of 37 metres above ground level, this public viewing platform is open to everyone and offers a breathtaking 360° view of the city and the harbour.
We reserved some tables at the restaurant "Hafenhunger" at 8 pm not far away from the Elbphilharmonie for dinner after the visit (to be paid individually).
Collaboration Dinner on Wednesday evening on the Kleinhuis' Ship- Restaurant MS Bergedorf
We will meet there at 7 p.m. for a glass of champaign - alternatively a glass of rhubarb spritzer. At 7.30 p.m. the buffet will be served. The official part ends at 10:30 p.m.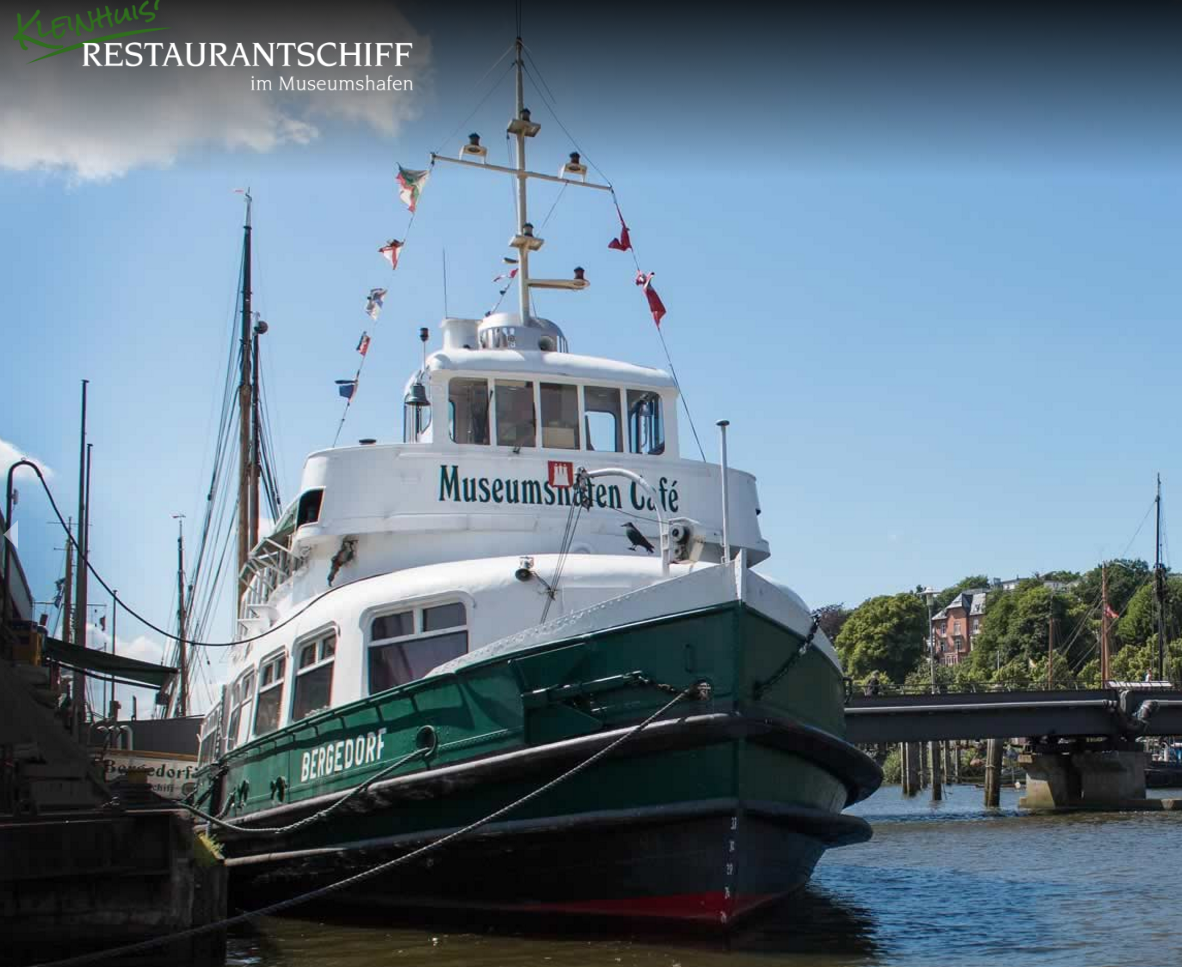 Dinner-Buffet
Fish salad
Mixed salad with french- and raspberry dressing
Mozzarella and tomato with basil pesto, rocket and parmesan
Variations of smoked and stained fish
Roastbeef and meatballs with zucchini cover
Bread and baguette
Hamburg Pannfisch (fish & potatoes fried in the pan)
Holstein fillet of pork
Dessert
Cheese