Lopatie Conference Center
The venue of the school is the Lopatie Conference Center on the Weizmann campus. The lectures will be in the lecture hall, shown in the picture below. The labs and breaks will be in the area adjacent to the lecture hall.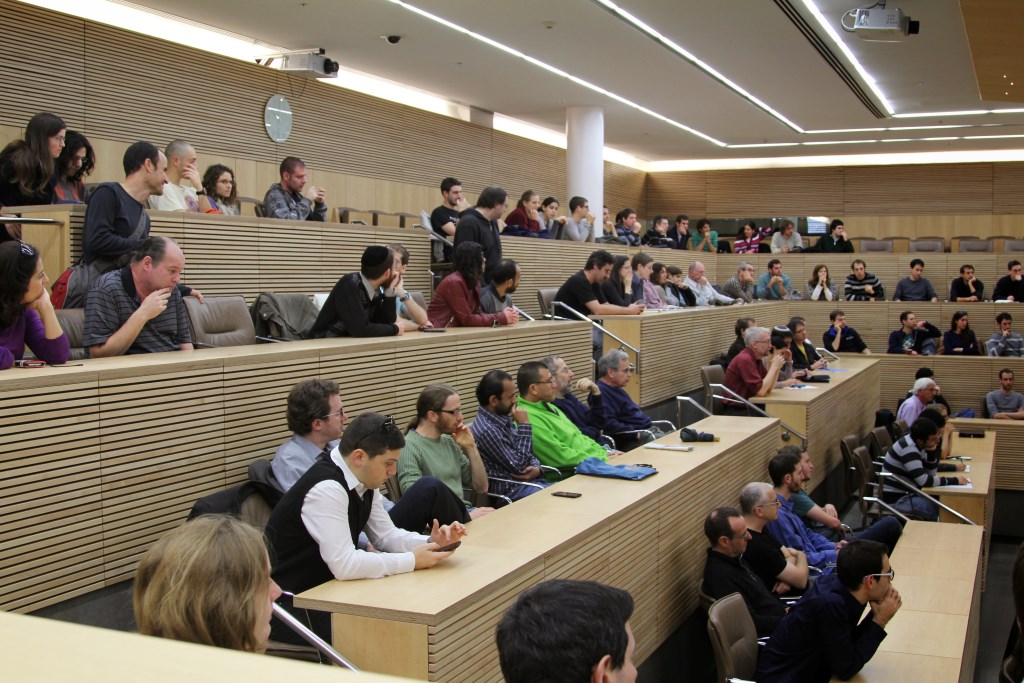 The Weizmann Institute of Science
The Weizmann Institute of Science is a public research university in Rehovot, Israel. It differs from other Israeli universities in that it offers only graduate and postgraduate tutelage in the sciences. It is a multidisciplinary research center, with around 2,500 scientists, postdoctoral fellows, Ph.D. and M.Sc. students, and scientific, technical, and administrative staff working at the Institute. There are five faculties: Biology, Biochemistry, Chemistry, Mathematics and Computer Science, and Physics.
The Institute was founded in 1934 by the chemist Chaim Weizmann as the Daniel Sieff Research Institute. Before he became President of the State of Israel in February 1949, Weizmann pursued his research in organic chemistry at its laboratories. The institute was renamed the Weizmann Institute of Science in his honor on November 2, 1949.
The Wikipedia entry: https://en.wikipedia.org/wiki/Weizmann_Institute_of_Science
Campus maps