On Campus
Breakfast, tea/coffee breaks, lunches, a get-together drink on the first evening and a social dinner are provided as part of the school their cost is included in the registration fee.
Please let us know if you have dietary requirements.
Breakfasts and lunches will be served on campus in the main college dining hall, with a variety of hot and cold meal options available.
College dining hall
For those wishing to take a break during the day or relax in the evening a variety of on campus bars and coffee shops will also be open.
'The Hub' restaurant and coffee shop.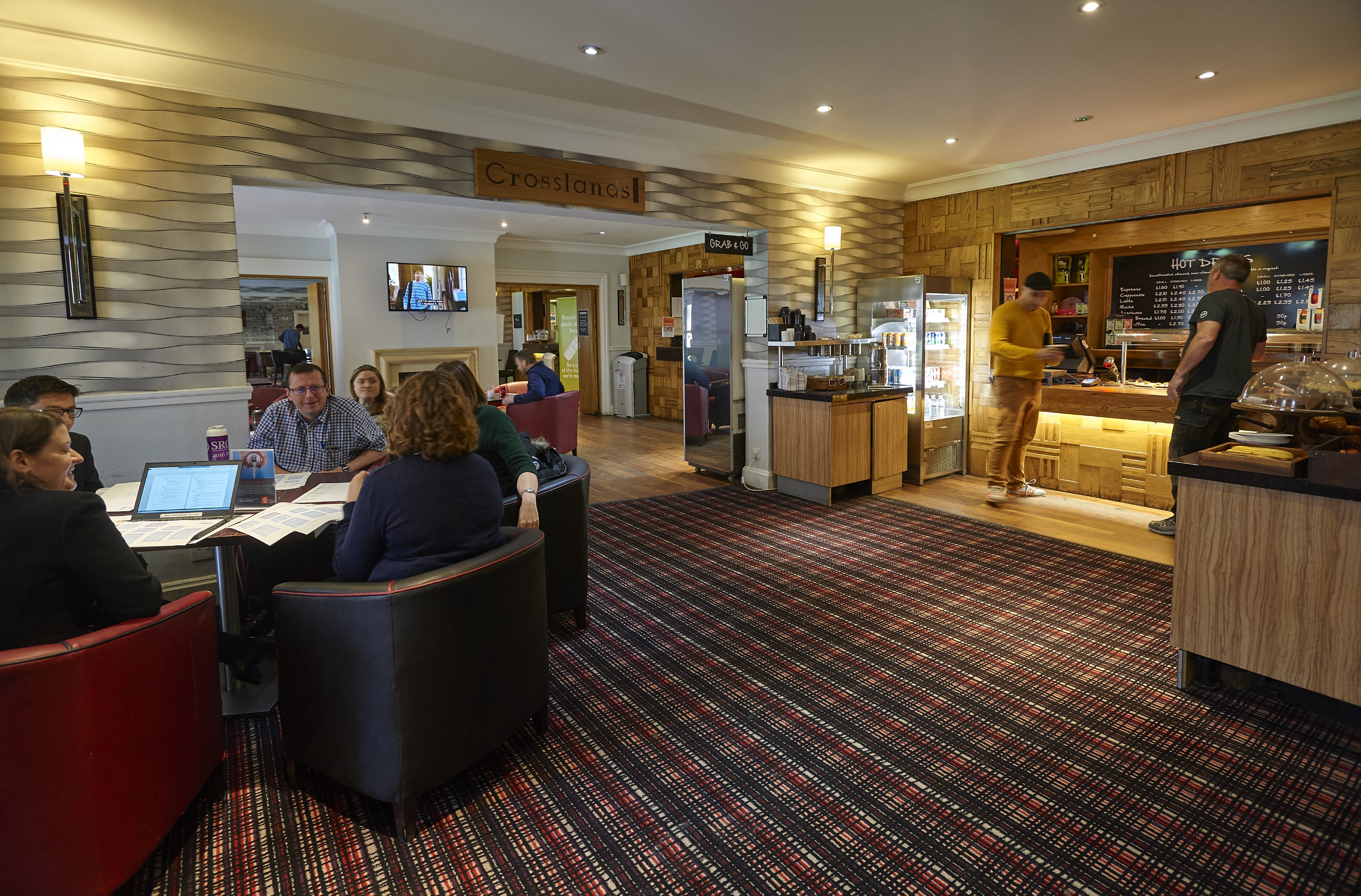 Crosslands bar and cafe.
The Boiler House Cafe.
Nearby restaurants for dinners
Except for the get-together and the social dinner, attendees are responsible for their own dinners. There are many restaurants and pubs available in the local area. A full list of recommendations, along with map, will be provided nearer the time.