Bizkaia Aretoa, is the main Auditorium (Paraninfo) of the University of the Basque Country UPV/EHU in Bilbao. The building, located in Abandoibarra, one of the most emblematic parts of the city, close to the Guggenheim Bilbao Museum, is easily reachable both by foot from the hotels and by public transport (underground and tram). Nowadays, it hosts all kind of social, cultural, academic and scientific events and has become a reference place in Bilbao.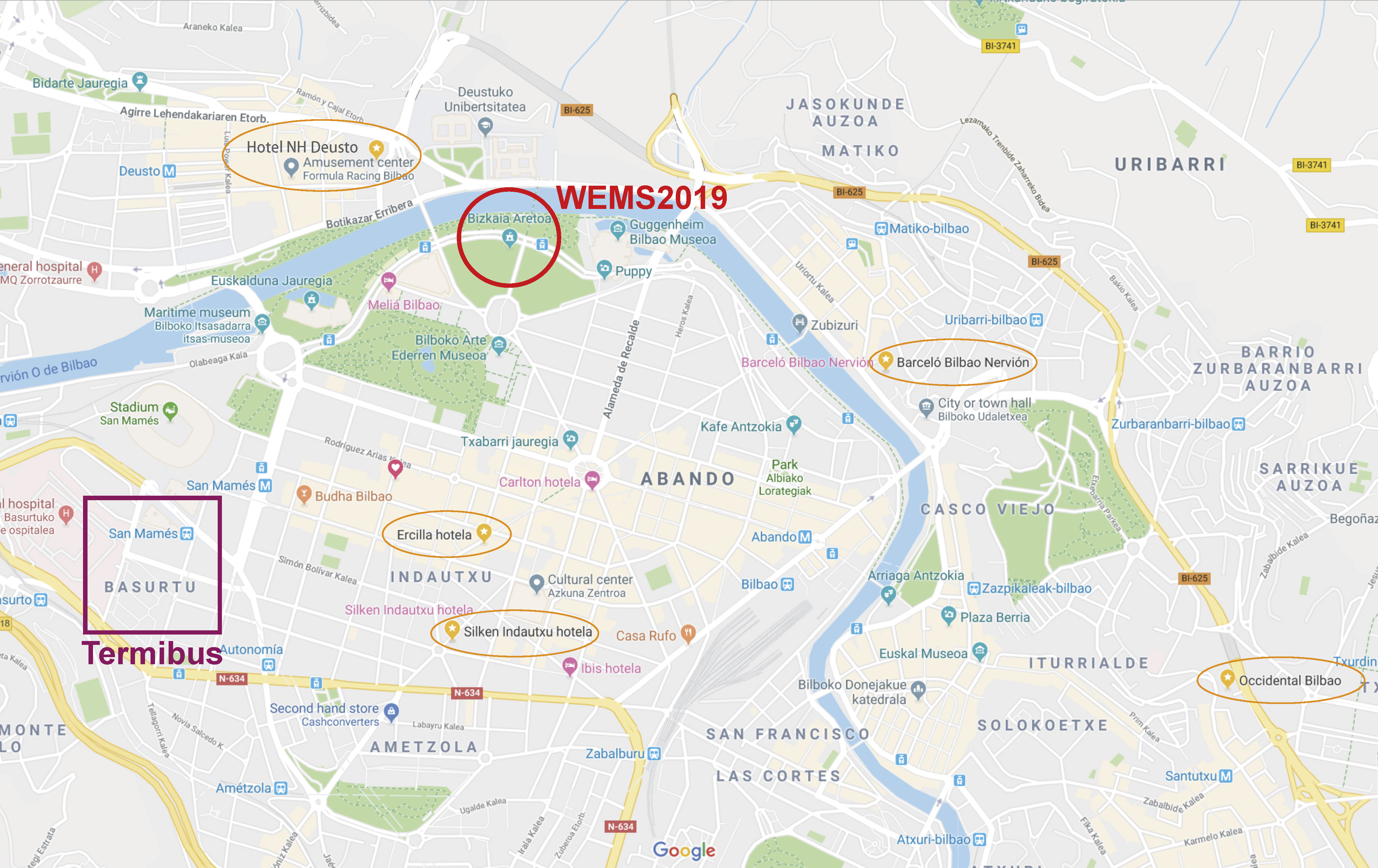 Location
BIZKAIA ARETOA UPV/EHU
Avenida Abandoibarra, 3
48009 Bilbao
Telephone: 94 601 81 00
Getting to WEMS2019
By underground:
The nearest stop is Moyua (exit for Ercilla-Guggenheim). From the exit, walk down Calle Elcano towards the estuary (in the direction of Abandoibarra), keeping the Government House building on your left, and when you come to the Euskadi roundabout, turn into Calle Ramón Rubial and continue until you come to the Bizkaia Aretoa building. It is about a ten-minute walk.
By tram:
The nearest stop is Guggenheim, which is right by the Bizkaia Aretoa building. It is about a one-minute walk.